Latest Fashion Trends 2017
October 2, 2017 1:42:09 PM IST
Hello Readers! We Indians are really good at fashion. You don't believe me? Look at Priyanka and Kangana. They looked so glamourous in Fashion. Ofcourse, we girls are also not far behind seriously, we can kill it too just like them. How you ask? Only with a little bit of luck and a good taste in latest fashion trends you can also become the coolest and the trendiest among your colleagues. Honestly, we are bringing the 90s back. All those glittery, shimmery dresses, anarkalis and floral dresses are back in fashion and our B-town divas are also confidently flaunting them. Its time that we also give our wardrobes a cool 90s u-turn.
The top new trends of the season are:
Boho Chic-
The long, flowy maxi dresses are a top pick this year. Deepika wore a white satin silk dress at Met Gala event in New York and her's was one of the most Googled look in the world. If you think you can wear it only to a beachside restaurant or an evening party then, let me tell you, you can wear it anywhere any place.
Denims-
Denims have now become a top favourite for all. College, office or any normal day the denims have become the go to saviour for both men and women. Denim shirts, jeans are an old case now. You can also get off-shoulder, cold shoulder or sleeveless in denims. And, surprise, surprise denim dresses are also available now and has turned out to be a huge rage among the youngsters.
T-shirts-
Yes, I might be the first one who is writing about t-shirts being a trend. The truth is t-shirts were never out of trend. They are and always will be in trend especially for school and college students. If you're a lazy ass who only dresses up for occasions then you will definitely know the importance of tshirts and I am sure if I ever raid into your wardrobe the only piece of cloth I'll find are t-shirts. All cool, funny, cute and funky designed t-shirts.
Where you can buy them: Shop for cool, funky tshirts at Buybindass. You can also get your tshirts customized according to your will. This is why they say Shop Bindass On Buybindass!
Glitter-
If you're going for a metallic fabric, sequins, chrome colours then avoid the sparkle overload by finishing your look with simple, black accessories. Glitters are in the market and have become one of the top trend. Shilpa Shetty wore a gold colour one shoulder gown at the IIFA Awards this year and teamed it up with low accessories keeping the look simple and classy.
Off-shoulder-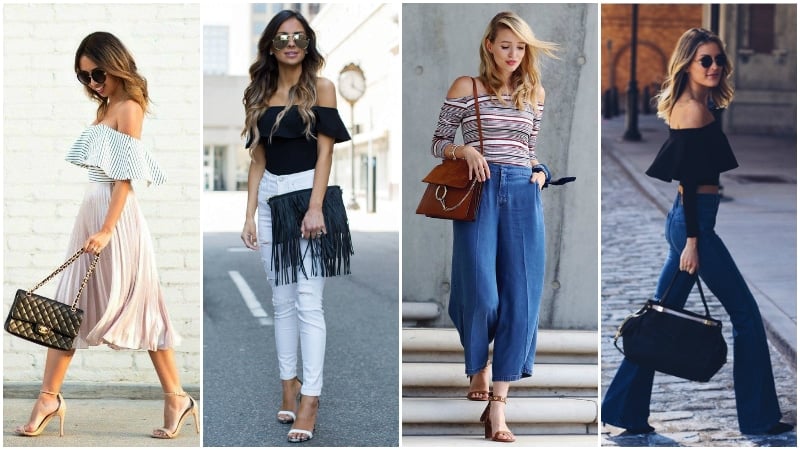 The off-shoulder, cold shoulder and one shoulder tops are what girls of every age group are drooling at. From college to office parties to night outs girls all over where seen sporting this trend.
This is not all, this year see through, khakhi and stripes were also in tough competition to become the best and people sported these trends to look the coolest and the sassiest.
Bookmark with:
Digg.com
Stumbleupon.com
Del.icio.us
Facebook
Reddit.com